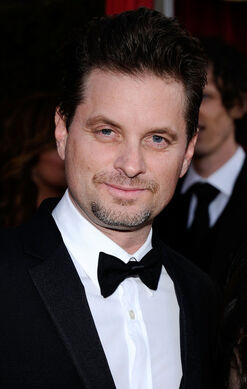 Franklin Shea Whigham, Jr.
(born January 5, 1969), known professionally as
Shea Whigham
, is an American actor. He portrayed Elias "Eli" Thompson in the HBO drama series
Boardwalk Empire
. He portrayed
Sniper
in
Machete
.
Biography
Edit
Born in Florida, educated at Purchase, and coming from the NYC based theatre scene, Shea Whigham's big break came when director Joel Schumacher cast him opposite Colin Farrell in Tigerland (2000). Since then he has racked up impressive credits working with such legendary Hollywood directors as Martin Scorcese, Robert Redford, Terrence Malick, Werner Herzog, Oliver Stone, David O'Russell and Robert Rodriguez as well as the next generation such as Tim Van Patten, David Gordon Green and Jeff Nichols, among others. Shea has worked opposite such forces as Robert DeNiro, Anthony Hopkins, Christian Bale, Sean Penn and many others; and continues his role as 'Eli Thompson' on HBO's award-winning series Boardwalk Empire. He is married with 4 children and splits his time between NY and LA.
Selected Filmography
Edit
Boardwalk Empire (2010)
Silver Linings Playbook (2012)
American Hustle (2013)
His younger brother is the agent Jack Whigham.