Machete Kills Again...in Space! is third and final installment of the Machete trilogy. At the end of the first film's theatrical release, two sequels are mentioned, Machete Kills and Machete Kills Again. The trailer for the third and final film, Machete Kills Again... In Space, precedes the second film as a "Coming Attraction"
About: Machete Kills character wallpaper.
Related Articles: Machete Kills.

Machete is a 2010 American action film written, produced, and directed by Robert Rodriguez and also directed by Ethan Maniquis. This film is an expansion of a fake trailer that was included in Rodriguez's and Quentin Tarantino's 2007 Grindhouse double-feature. Machete was released in the United States by 20th Century Fox and Rodriguez's company, Troublemaker Studios, on September 3, 2010.
Machete Kills is a 2013 American action-comedy film written and directed by Robert Rodriguez. Danny Trejo, Michelle Rodriguez, Tom Savini, Billy Blair, Electra and Elise Avellan, Felix Sabates and Jessica Alba reprise their roles from the first film, as well as being joined by series newcomers Mel Gibson, Demián Bichir, Amber Heard, Sofía Vergara, Lady Gaga, Antonio Banderas, Cuba Gooding Jr., Vanessa Hudgens, Alexa Vega, William Sadler, Marko Zaror and Charlie Sheen.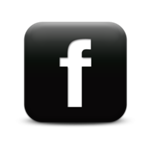 [Template fetch failed for https://community.fandom.com/wiki/Template:Scififooter?action=render]
Community content is available under
CC-BY-SA
unless otherwise noted.