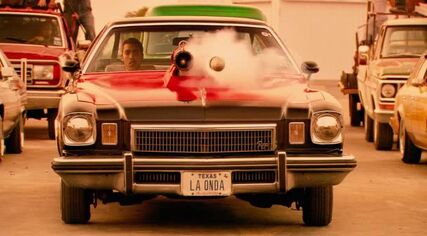 Buick Regal is a vehicle seen in the Machete.
Overview
Edit
The Buick Regal is a mid-size car introduced by General Motors for the 1973 model year. North American production ended in 2004 and began again in 2011. For the 2011 model year, Buick re-introduced the Regal to the North American market, positioned as an upscale sport sedan. Production and sales in China have continued since 1999. For certain model years between 1973 and 2004, the Regal shared bodies and powertrains with the similar Buick Century. The current model (2011-) is actually a re-branded version of the Opel Insignia, known as the Vauxhall Insignia in the UK.
In The Film
Edit
Jorge and Julio are seen in this film.