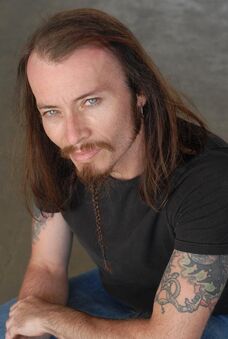 Billy Blair
portrayed 
Billy
in
Machete
.
Biography
Edit
Born in El Paso, TX and related to the great Edgar Allan Poe, Billy knew what he wanted to do at the ripe age of 5 after experiencing Sesame Street and KISS. He comes from a musical background as well. His great grandfather led his big band during the early 1900's in Mexico performing for some of history's greatest figures such as Pancho Villa.
For his whole life, Billy was dedicated to music and still is to this date. Being in numerous bands, he would experience touring the nation, playing in clubs, theaters, arenas and amphitheaters. Opening for some of the biggest names of rock. This was definitely a dream come true for him.
By the mid 90's, Billy decided to add acting into his book of dreams. He signed up for theater at Richland College in Richardson, TX where he'd finally understand the techniques of acting. Getting these techniques he would then get cast lead for a couple of plays, then slowly work his way into film. He's then had the opportunity to act in film with some of film's greatest actors. This was a another dream accomplishment.
Selected Filmography
Edit
Jonah Hex (2010)
Machete (2010)
The Last Stand (2013)
Birth Name: William Vincent Blair