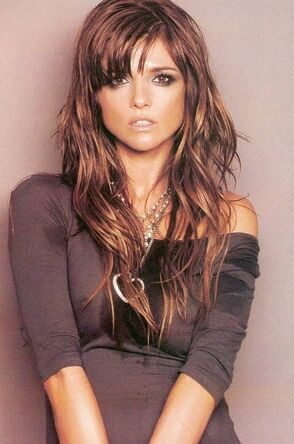 Ara Celi
(born May 31, 1974) is an American actress active in American film and television. She had a starring role in the minor 1997 dance movie
Looking for Lola,
but she is probably best known for her role as Ampata Gutierrez aka "Inca Mummy Girl" from season two of
Buffy the Vampire Slayer
. She is now most often seen in television advertisements alongside an Austin Powers impersonator for a car dealership in Austin, Texas. She portrayed 
Reporter
in Machete.
Biography
Edit
Ara Celi was born on May 31, 1974 in El Paso, Texas, USA as Araceli Valdez. She is an actress and writer, known for American Beauty (1999), Machete (2010) and Bruce Almighty (2003). She has been married to Robert Godines since 2000. They have two children.
Selected Filmography
Edit
American Beauty (1999)
From Dusk Till Dawn 3: The Hangman's Daughter (1999)
Machete (2010)
She attended J. M. Hanks High School, graduating in 1992.

She later attended the University of Texas at El Paso.

She moved to Mexico at age 18, then after three months moved to LA.

In 2006 Ara and her husband moved to the Texas Hill Country near San Antonio to start a family.

She has a son and a daughter.
Texas Hill Country, Texas near San Antonio. Ara Celi is a spokesperson for a local automotive dealership she and her husband own a barbering franchise in San Antonio.