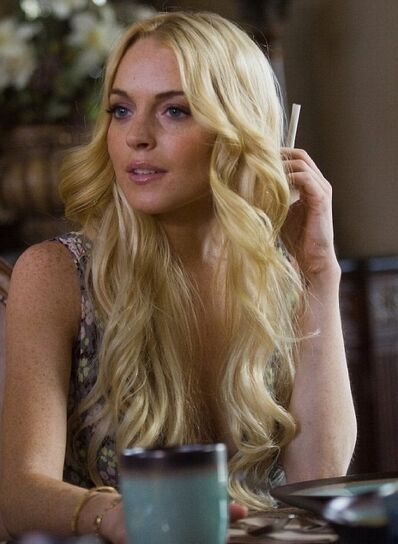 April Booth is a character seen in Machete.
April Booth is the daughter of Michael Booth and June Booth. She is also a junkie with a dream to become an online model.
Relationships
Edit
Etymology
Edit
From the name of the month, probably originally derived from Latin aperire "to open", referring to the opening of flowers. It has only been commonly used as a given name since the 1940s.
"So...Um...I think David's going to ask me to marry him...But I have priorities."
April Booth to her parents
"I know all about cracking nuts...Do you even know how many hits I get in my website?"
April Booth to Michael Booth
"I know all what the online public wants and they want me...All of me."
April Booth to Michael Booth
"Hey! You're not the usual guy...Well don't be shy come on in."
April Booth invites Machete to join her in the swimming pool.
Film Portrayal
Edit
Lindsay Lohan portrayed April.